Description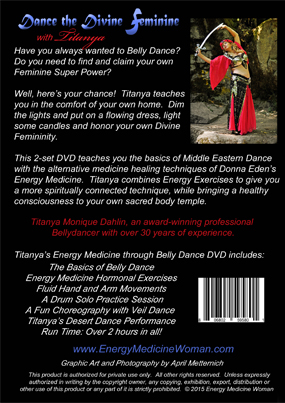 Most woman in their hearts have always wanted to learn how to Belly dance, it is innate. In this new DVD set you can learn in the privacy of your home or invite some friends over to create a beautiful and fun night of dance and bonding. Titanya has been a Middle Eastern Belly dancer for over 30 years is highly sought after for her wisdom about the history and symbolism of belly dancing, which you will learn in her DVD's. Within her teaching style, she combines the effective health benefits of Donna Eden's Energy Medicine with the ancient art form of Belly dance so this is a unique and joyous connection to your own energy.
In this 2 DVD set, you will learn about the sacred history and basics of Middle Eastern dance including Veil, Drum Solo and a Choreographed Dance that you can practice at home. With beautiful middle eastern melodies, you will be transported to your own private oasis of bliss.
Titanya combines the effective health benefits of Donna Eden's Energy Medicine techniques with the ancient art form of Belly dance. She teaches you the basic techniques for balancing your hormones with Eden Energy Medicine, while dancing and connecting to powerful dance of the divine feminine.
Learn more about Titanya's Bellydance
Bellydancing Benefits:
Become comfortable in your own skin
Free your energies to live in radiance
Empower your inner wisdom
Balance all your energy systems, including the Five Elements
Love yourself in a deeper way than ever before
Feel more joy and harmony
Promotes a restful nights sleep
Relieves stress
Increases oxygen in the body, which has numerous health benefits
Strengthens your core muscles – a fun way to get your exercise in for the day!
Increases circulation which encourages radiant skin, and a better memory
The abdominal movements support healthy digestion
The movements in the pelvic region can decrease menstrual cramps
Heal yourself through dance – Whenever we use our muscles we release toxins, old stagnant energy and wounds so these DVD's will help your over-all sense of well-being, and even change your perspective of yourself, others and our world! A true gift!
By incorporating Eden Energy Medicine you will receive even more health benefits and tools to increase your natural health and vitality
Consult your doctor, but studies have shown it provides an easier childbirth experience – for you and your baby!
About the Belly dance: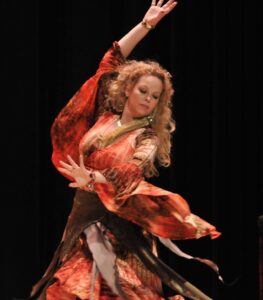 The Belly dance is an ancient sacred dance which has its roots in India, Spain and throughout the Middle East; some say that it is the oldest form of dance. It was said that it was a birth ritual, where women performed the breathing and belly techniques around the bed of the woman in labor. Many times, men were not allowed to witness these dance rituals. It later became more of a community dance and a dance of harvest to ensure good crops for the tribe. It was an initiation expressed by women for women to dance together at transitions in their lives such as young girl's passage into adulthood, births, deaths, and changes in season. Like the natural curves of a woman's body, Belly dance follows these undulating movements celebrating the feminine form.  The Belly dance can offer many great healing benefits as well as a sense of confidence for women and young girls.
Later it became an expression of the dancer and became a performance art form.   In 1893, belly dancing came to America with the Chicago World's Fair, with a dancer by the name of "Little Egypt". With the influence of Hollywood and classical Russian ballet, belly dancers added veil dancing to their repertoire.
Belly dance has come a long way since its early origins and history, where in some places in the Middle East a woman could be disowned by her family for dancing this exotic dance.  Today, there are belly dance festivals and workshops world-wide and you can see a professional belly dancer in your local Middle Eastern restaurant.  Belly dance has become a recognized art form, standing aside classical dance forms.  It is now acknowledged as an expression of the individual dancer's performance and popular worldwide with both men and women.
About Energy Medicine: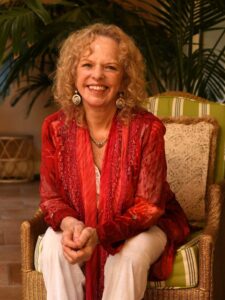 Energy Medicine is an energy healing system developed by holistic health pioneer and my mom, Donna Eden, whose books "Energy Medicine" and "Energy Medicine for Women" are used in complementary health programs world-wide.  Eden's Energy Medicine focuses on the body's subtle energies to enhance a person's health and well-being. Using 9 different energy systems, such as the aura, chakras, meridians and the electrical systems of the body, Energy Medicine uses the wisdom of these energy fields to correct disturbances in the body bringing them to balance moving towards wellness.
 Titanya grew up in Energy Medicine as she is Donna Eden's daughter. She has taught world-wide in her mother's healing workshops since 1996.  She is the movement director for the Eden Energy Medicine Certification Program and the creator of Energy Medicine Dance, a form of creative healing movement that is based upon her mother's powerful healing work.
More About Titanya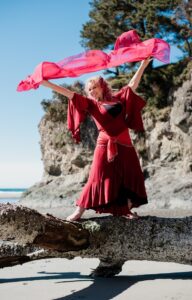 From the age of 9, Titanya began studying Polynesian Dance in the Islands with her sister, Dondi and later formed her own troupe, Polynesian Sunset, incorporating Tahitian, Hawaiian and Maori dance (from New Zealand). Titanya also has an instructional video for Poi dancing called, The Energy of the Poi for sale.
At the age of 15, her Godmother handed down the ancient art of Middle Eastern dance and Titanya found her passion and continued to dance ever since.    A professional award winning Middle Eastern dancer since 1987, Titanya has traveled around the world teaching and performing this dance as an empowerment to women, enriching them with the stories and culture of this ancient art form.
Titanya's performances and teaching have taken her throughout the world. She has been Nominated as Best Kept Secret in the Golden Belly Awards sponsored by Zaghareet Magazine, and Won First place in the Scarab Category at the Double Crown Competition in Portland, Oregon
Titanya is also a playwright, storyteller, award-winning speaker and stage actress, among many other talents.       She is also known for her One-Woman dramatic and dance shows, which she wrote. Scheherazade-The Veil behind the Blade and The Transcendance of Innana were her two one-woman shows gained wide acclaim. She was the owner and director of The Nightingale and the Rose Performing Arts Company in Boulder, Colorado.
Titanya was the choreographer and director of The Bedouin Moon Dance Theatre (adult) and The Bedouin Moonbeams (children), which both specialized in World Dance and Theatre. She created and produced many dance dramas including The Goddess Dances, which featured storytellers, musicians, and multicultural dancers in a performance extraordinaire.
Today, Titanya has been leading empowering women's healing retreats worldwide through Energy Medicine for Kids, the Five Elements and Healing Movement with Sacred Ceremony, for the last 30 years in acclaimed retreat centers such as Omega Institute, Feathered Pipe, Esalen Institute, Mindvalley, The Shift Network and The Eden Method.