Titanya says, "Children who live with energy medicine have a far better chance of becoming a whole, happy and strong human being, empowering themselves to take care of their own battles and not get the illnesses of stress that our generations have received. Children who grow up with Energy Medicine learn to "listen" to their whole body, to their emotions and what is needed in that moment. Children begin to find a new empowerment, in tough times, to heal or find strength within themselves, when an adult isn't around. Children learning the tools in Energy Medicine learn how to release stress and emotions, so that there isn't a build-up of toxins in their body and later on down the road, they may be having a surgery from the emotional stress they stuffed so long ago. "
Titanya and her Mother, Donna Eden have an interview about Energy Medicine for Kids with Lianne Dixon
www.gettingrealcoach.com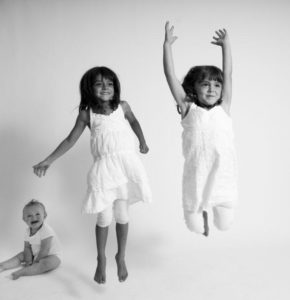 Titanya is Available to Present her Energy Medicine for Kids Program
Schools
Workshops
Alternative Medicine Events
Educational Programs
What is Energy Medicine for Kids?
When children get to know themselves through their own energy, they find a pride of who they are and an empowerment within themselves.
Energy Medicine for Kids empowers children, parents and their caregivers by teaching them fun and simple exercises that are an alternative approach to achieving balanced and vibrant health.
The additional benefits include helping kids overcome learning challenges, inspiring confidence and enhancing communication for a healthier parent and child bond.
Energy Medicine for Kids goes further to bring more movement in fun and creative ways that support the classroom and family experiences. The benefits last for many years to come and as children grow up will find that they are using some of the techniques in their everyday settings, such as work, performance enhancement, relationships and greater health.
Today's child in our society is bombarded with so much technology and so many unnatural foods, moving them away from a connection to nature and their own healing abilities. This fun and creative workshop for adults (practitioners, parents, teachers, and more) will focus on special ways to use Eden Energy Medicine techniques with children. Titanya will explore the development of the child and their relationship to their environment at different stages of life and how Eden Energy Medicine can play an important part at every stage. She will also blend in selected Waldorf educational techniques that work well with Eden energy medicine. Students will learn songs and games, Eden Energy Medicine exercises, and energy dance routines all designed especially for children.
The important topics this workshop will cover and include:
Address learning challenges (dyslexia, dyscalculia, dyspraxia, among others)
Extra sensory perceptive children (psychic and sensitive children, special new life colors coming in with our children…Indigo & Opalescent)
Bullying
Self empowerment and confidence building
Sensory Systems and Five Elements with children
About The Presenter: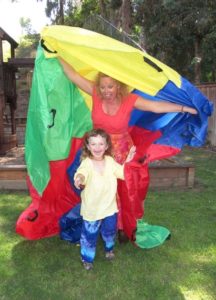 Titanya Dahlin is the daughter of Donna Eden and the author of the upcoming book and accompanying DVD, Energy Medicine for Kids… And Their Parents, Too! Titanya is a faculty member and movement director for the Eden Energy Medicine Certification Program (EEMCP) and the creator of the popular instructional DVDs, Energy Medicine DanceandPoi Balls.Titanya is also a certified Waldorf Education teacher (K-12) and has years of experience teaching children's dance and movement, including directing her own children's dance troupe. Titanya has been on the teaching faculty of New York's Omega Institute and Feather Pipe Ranch, and the famous Esalen Gazebo, among others. Titanya brings a childlike wonder and nature to all her classes. Students always have fun!
This is an energy chart for children, called "The Enchanted Chart"​. Do your Daily Routine along with fairies, elves and other fantasy creatures!
Enjoy Titanya's warm personality as she teaches you the basic patters of the Poi and shows you how to gain more energy and strength.