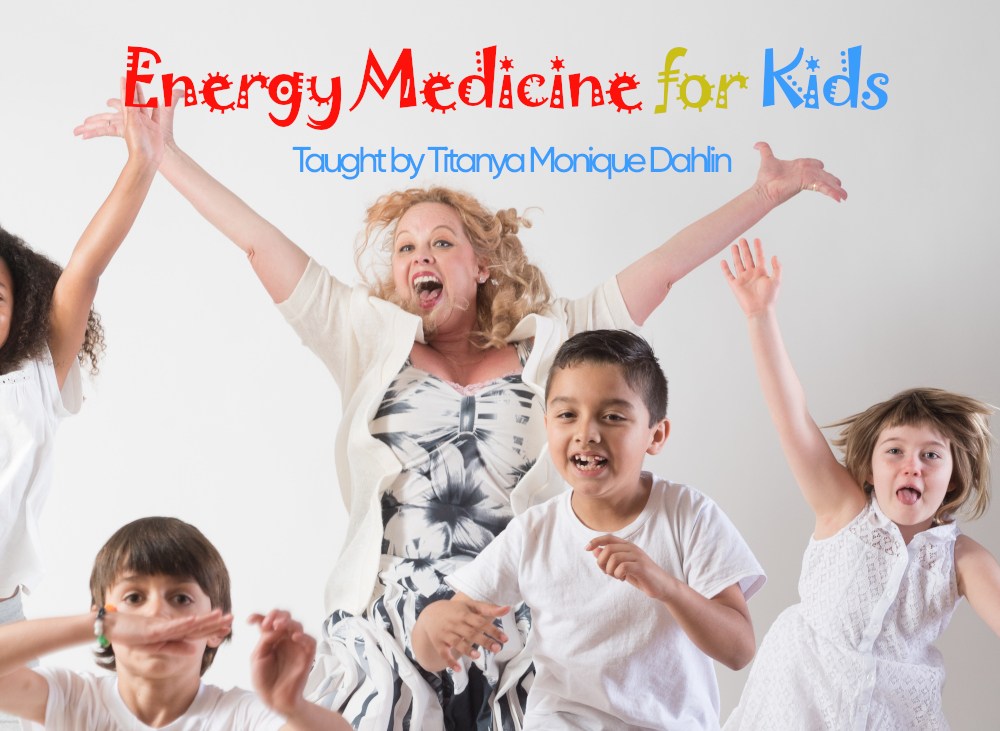 Empower You and Your Kids with Skills That Will Make them Healthier and Happier!
6-Hour Streaming Live Workshop taught by Titanya Monique Dahlin with guest appearance by Donna Eden!
This is a class for parents, teachers and caregivers of children.
Unlimited Replays Available! Cost: $70
As a parent, you would do anything for your child. And when they get sick or aren't doing well in school, the feeling of powerlessness can be overwhelming.
Should you take them to the doctor? A counselor? Should you consider medication?
All these questions arise out of love. No one wants to see their child struggle.
Our kids are growing up in a much different world than we did. They live in a techno world on information overload and for many – especially our older children – stress is already an every-day part of their lives.
lives.
What if you could introduce Energy Medicine techniques to your children in fun and playful ways so they could stay healthy, learn better, and feel good about themselves?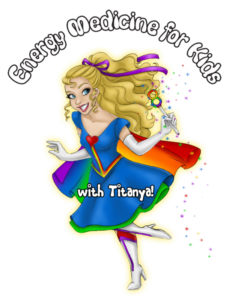 This fun and creative workshop for adults (practitioners, parents, teachers, and caregivers) will focus on special ways to use Eden Energy Medicine techniques with children. Titanya will explore the development of the child and their relationship to their environment at different stages of life and how Eden Energy Medicine can play an important part at every stage.
A certified Waldorf Teacher, Titanya will also blend in selected educational techniques that blend well with Eden Energy Medicine. Students will learn songs and games, Eden Energy Medicine exercises, and energy dance routines all designed especially for children.
How you can parent better and cut down on frustration by understanding your child through the 5 Rhythms
How learning the Sensory Systems can help your child with learning challenges
The importance of strengthening the Aura
Working with the child as a client
The many health benefits of keeping your child's chakras balanced
Grounding and the importance of nature for helping your child thrive
And more…
About Your Teacher, Titanya Monique Dahlin
As the daughter of holistic health pioneer, Donna Eden, Titanya has been immersed in Energy Medicine all her life. Since 1996, Titanya has taught and assisted in Donna's world-wide workshops and is a teacher and on the faculty of the Eden Energy Medicine Certification Program.
With years of research and personal collaboration with Donna Eden, Titanya has led her unique Energy Medicine for Kids Workshops/Play-shops for parents, teachers and children since 2011.
She is writing an empowering book for children and their families called, Energy Medicine for Kids, A Simple Guide for Children and the Adults Who Love them. It is based on Eden Energy Medicine and Rudolph Steiner's educational work, due to be released in 2019.