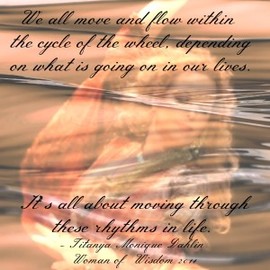 Titanya is part Irish, Scottish, Swedish, three tribes of Native American and Ruthenian (Russian) Gypsy. She is sought after for her knowledge of the history of the dance and it's symbolism. She has performed and taught throughout the United States and worldwide. In belly dance, she has been nominated as Best Kept Secret in Zaghareet Magazine, and has won first place in the Scarab Category at the Double Crown Competition in Oregon. Her eclectic dance style stems from her studies in Jazz, Polynesian, Ballroom, African and Flamenco dance. In Middle Eastern dance, Titanya teaches Lebanese, Turkish, Egyptian, "Gypsy", "Flamenco and Polynesian Fusion" and Middle Eastern Folk dance. Her specialty is Zambra Mora and has even gone to Spain to research it's origins. Titanya is known for her beautifully unique arm and hand work, veil and fan veils.
Throughout her life, she has studied many forms of esoteric and healing studies, and as they relate to dance and movement that led her to create Five Element Bellydance in 1996, which incorporates the ancient Chinese Five Element system into her belly dance workshops. She and her sister, Dondi, teach annual resort workshops in this very unique style, including Rakkasah Bellydance Festival and Tribal Fest, Omega Institute, Feather Pipe Ranch, Body, Mind, Spirit Festival in U.K and Australia. As a teacher of Middle Easter dance, she uses the dance to teach female empowerment to women throughout the world.
Listen to Titanya on the Radio:
Energy Medicine Belly dance Interview accompanied by Dondi Dahlin, 09/13.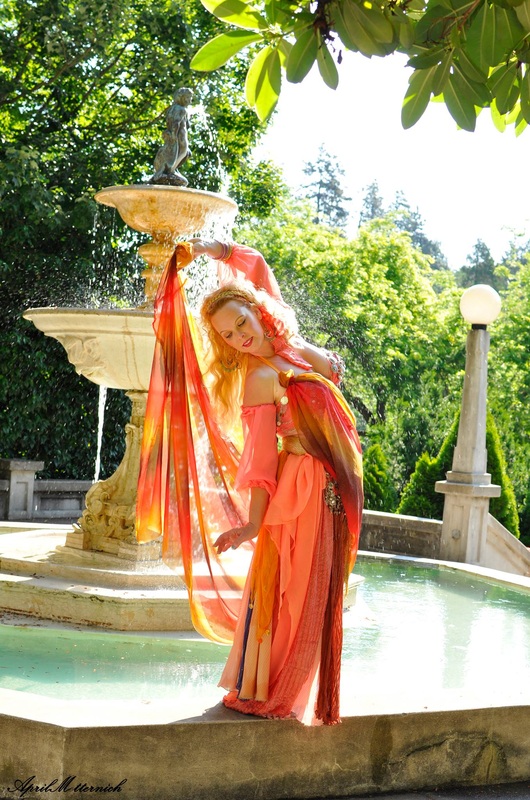 "Now I am going to reveal to you something which is very pure, a totally white thought. It is always in my heart;
it blooms at each of my steps… The Dance is love, it is only love, it alone, and that is enough…
It is amorously that I dance: to poems, to music but now I would like to
no longer dance to anything but the rhythm of my soul."
― Isadora Duncan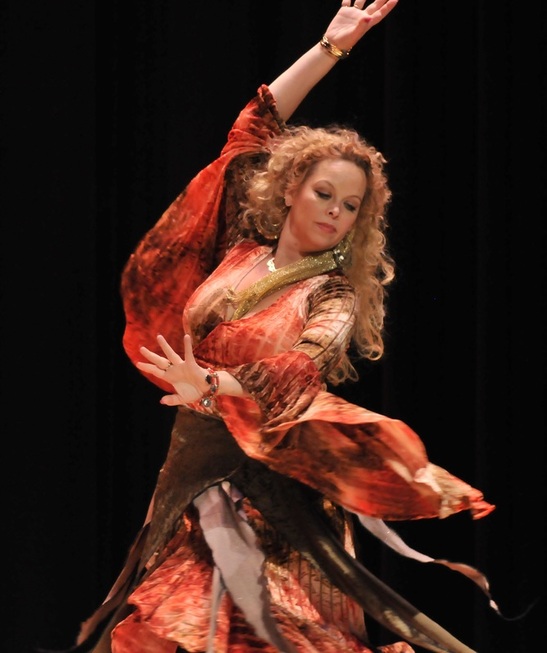 "Come to me, and I shall dance with you

In the temples, on the beaches, through the crowded streets

Be you man or woman, plant or animal, slave or free

I shall show you the brilliant crystal fires, shining within

I shall show you the beauty deep within your soul

I shall show the path beyond Heaven.

Only dance, and your illusions will blow in the wind

Dance, and make joyous the love around you

Dance, and your veils which hide the Light

Shall swirl in a heap at your feet."

~ Rumi
Divine Feminine Flow- Energy Medicine Bellydance
---
---
Belly Dance Articles