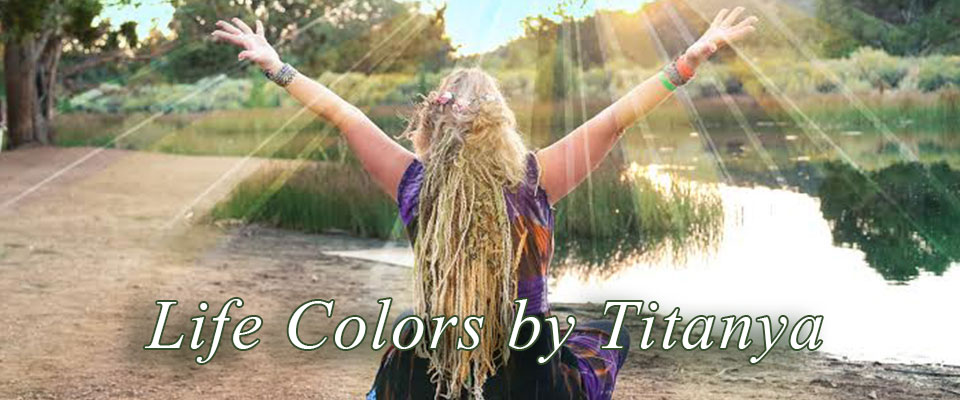 Your Life Colors hold the Answers to your Life's Path Journey
Life Colors are the Energetic Fingerprint of who you are, in THIS lifetime. While vibrations can also show imprints from other lifetimes, it is this life time where you are experiencing challenges and learning particular lessons to evolve to become a better human being.
Learning about your unique color signature reveals insights that will transform your life! We are all born with lessons to overcome in this lifetime and this is reflected in your energetic vibrations, your Life Colors.
Knowing about your colors is life changing and affirmative. The Life Colors can help to restore our faith in ourselves and the Universe.
"When Titanya completes a Life Color reading. It is such a thrill to hear from my students their excitement and feelings of validation when they have their life color story revealed to them."
– Donna Eden, Holistic Health Pioneer and Author of Energy Medicine
What is a Life Color?
Titanya explains it in her own words.
---
Ready To Live In Joy & Harmony?
Purchase Your Life Color Reading Here
"Dear Titanya, thank you, thank you, thank you! Your life color reading was spot – on – accurate. It spoke to me profoundly and helped me see myself and appreciate myself again. It brought me a lot of joy and clarity. Wow, what a gift to be seen! I was blown away!"
~ J. Folger, Energy Medicine Practitioner
Reveal the Magic that is YOU!
Your Life-Colors Hold The Answer…
Life-Colors are your Energetic Fingerprint. Learning about your unique color signature reveals insights that will transform your life! We are all born with certain life lessons to overcome and this is reflected in your Life-Colors. Thanks to Titanya's vast experience and deep intuitive abilities her Life-Color readings are one of the greatest gifts you can give yourself, or a loved one.
Product Description
In this deeply revealing session, you will:
Learn about your Life-Colors and the Life-lessons they hold
Validate and Understand your Life Purpose
Understand your Life-patterns and Evaluate if they serve your highest potential
Justify your Life's Path to this point
Balance your Well Being with Personal Energy Exercises for your Life Colors
Transform your Life into a more Joyful and Harmonious Journey
Discover your Special gifts and how to use them
Create a Deeper sense of Self-love with a Higher Vibration
Understand and Deepen the Relationships in your Life
Each Skype session is 2 hours long. Your purchase reserves your placement in Titanya's Life Color Reading schedule, that is usually booked out about two months in advance.
Once your payment is received, Titanya will send you an email requesting a photo and video clip and she will schedule your session to fit a date and time that works for both of you. No worries if you live outside the USA; Titanya has done Life Color Readings for people all over the world!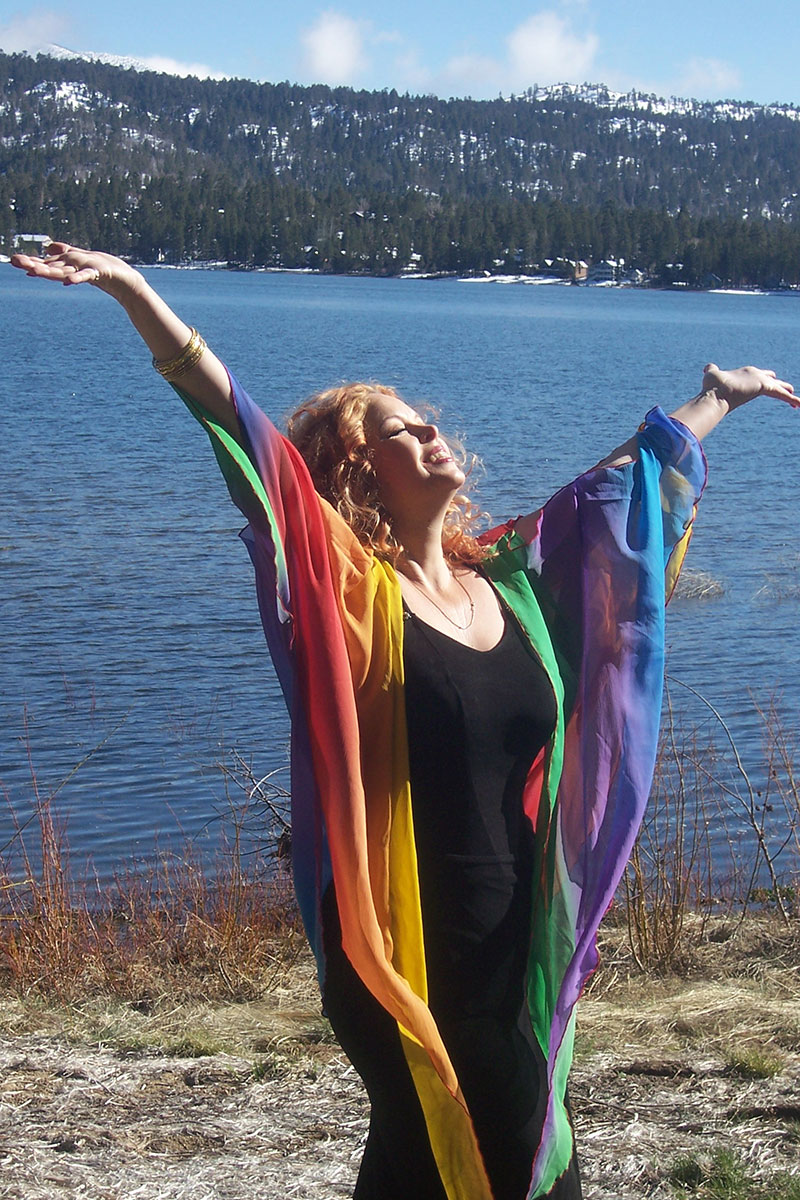 Purchasing a Life Color reading with Titanya was one of the best gift I have ever bought myself. I would describe Titanya as a "Rainbow Bridge." My call with her brought me from wishing I could be more fabulous and feeling like I was not enough to being able to stand up and own my beauty and loving nature and to accept that I am perfect just the way I am. The way I see Myself has changed from drab to a sparkly rainbow. She also told me my element of fire/earth and she explained clearly about color energy on Earth. The best part is that I now give Myself permission to do all the things I love and dreamed of.
-Dorothy DS
Titanya's journey on your Life Color Reading starts few days prior to the actual reading as she begins to tune-in to you personally so she can identify your colors, your sensory systems and elements so she can be as accurate as possible with your personal reading. After the actual reading with you, she will compile self-care notes for you and send you your Skype recording of the session.
Titanya may give you personal Eden Energy Medicine techniques to enhance your own personal Life Color.
If you have a loved one at home, she might mention some minor information about their colors as pertains to your relationship.
Listen to Titanya on the Radio: Life Color Reading Interview with Anne Deatly on VoiceAmerica.
https://energymedicinewoman.com/wp-content/uploads/2015/04/Titanya-on-the-Radio.mp3
Learn About Planetary Life Colors of the Present Time
As we have an electromagnetic field around our body (our Aura), the Earth has one around it too. It goes through the vibrations of Life Colors depending upon what we are learning about, as a global human race. The planet goes through its own lessons and reflections within our own lives. Titanya calls this period the Indigo Age. It started in 2016.
Learn more about different Life Colors by reviewing Titanya's brief descriptions of many of the colors: go here.
"After a Life Color Reading, people have often told me that it helped connect to their soul's journey and this has comforted them by hearing about their own unique energetic vibration. It usually makes a positive difference in their life and so it is so rewarding."
– Titanya Monique Dahlin
Titanya is a brilliant and masterful interpreter of the life colors. The reading she gave me was so nuanced, so accurate and so sensitive, that I felt she had truly touched the heart of who I am as a person. Titanya has a gift to help people heal through her ability to intuitively connect with a person's essence and then reflect it back to them through words. She is a healer through words, and I am in awe of her abilities. Even a year after my reading, if I find myself in a slump, I go back to her notes and I find myself feeling restored, inspired and radiant from reading it. I would recommend Titanya's readings to anyone who is fascinated by energy and has a desire to understand themselves better.
–E. Butler, Holistic Creative Coach. Northern California