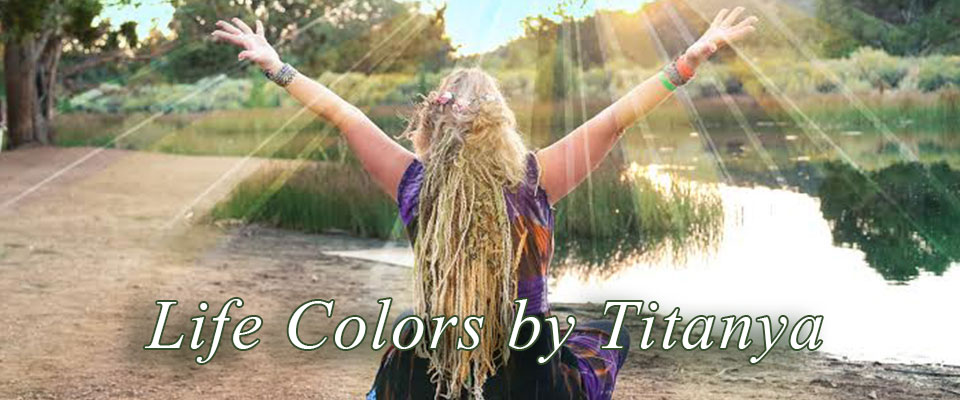 Your Life Colors hold the Answers to your Life's Path Journey
Life Colors are the Energetic Fingerprint of who you are, in THIS lifetime. While vibrations can also show imprints from other lifetimes, it is this life time where you are experiencing challenges and learning particular lessons to evolve to become a better human being.
Life Color Readings by Titanya
Reveal the Magic that is YOU!
Validate your own Spiritual Life Path!
Are you ready to Claim your Life of the Color that Vibrates within and all around You?
Find out if you are Living into your own Color's Vibratory Career and Lifestyle!
"I have helped thousands of people find their soul's purpose in life. With my understanding of energy and life colors, I want to help you connect with the vibrations of your soul's desire in this lifetime.
We are living in powerful times and it is time for each of us to claim our Spirit's wishes and desires and step into our Soul's Synchronicity."
Why Your Life Color Is So Important Now!
Within the last few years, life has shined a spotlight on us like never before. We are all under some measure of heightened stress and questioning, and if you're not living a life in tune with your deepest nature, it's going to make itself known real soon.
Maybe you're questioning whether you can continue in your job? Your relationship?
Or maybe you're just ready for a change, but you're not quite sure where to go.
Without a clear understanding of your life's purpose and path, it's easy to second-guess yourself and lose your sense of direction.
Your life may look fine from the outside as you check off the expected milestones of family and career, but inside you feel something is missing.
How can you get a clear understanding of your life's purpose and path? Where DO you look for the validation that can give you confidence and guidance?
The answer is coded in in a fascinating aspect of your unique energy field.
It's called your Life Color.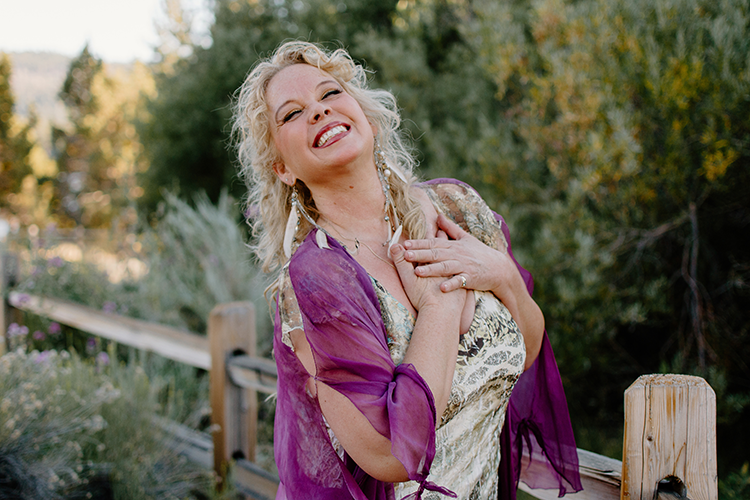 Your Life Color Is a Reflection of Your Soul
Your aura is full of colors that move and change – except for one color which is constant throughout your life. You were born with it. And THAT color is your Life Color. You are born with it and you will die with it, because this is about your life mission and what you are supposed to experience in order to evolve.
Your Life Color is fundamental to who you are. It reflects your soul and carries the energetic blueprint of your life's purpose.
Your Life Color reveals a theme – a particular set of characteristics, conditions, and preferences associated with it.
Your Life Colors hold the Answers to your Life's Path Journey
Life Colors are the Energetic Fingerprint of who you are, in THIS lifetime. While vibrations can also show imprints from other lifetimes, it is this life time where you are experiencing challenges and learning particular lessons to evolve to become a better human being.
Learning about your unique color signature reveals insights that will transform your life! We are all born with lessons to overcome in this lifetime and this is reflected in your energetic vibrations, your Life Colors.
Knowing about your colors is life changing and affirmative. The Life Colors can help to restore our faith in ourselves and the Universe.
"When Titanya completes a Life Color reading. It is such a thrill to hear from my students their excitement and feelings of validation when they have their life color story revealed to them." ~ Donna Eden, Author of Energy Medicine
What is a Life Color?
It is called a Life Color, because you are born with this vibration, this energy that is uniquely YOU. It will not change throughout your life, for this is your journey with its life lessons and challenges, in this lifetime.
The Life color is different than your Aura, in that the Aura is constantly changing from one moment to the next, depending on your mood, environment, and people you meet.
There are 7 fields in our Aura, that many clairvoyants can see, feel, hear and perceive. The Life color actually lives on the 6th field in your aura, but it vibrates into all of the other fields and systems in your physical body. Each of the fields relates to something within your personality, your perception of the world, your connection to the celestial realms, your health and your overall well-being. Each of these Auric fields spiral into your physical being and as well, your physical being also meets your Aura to introduce you to your lessons within THISlifetime. They work together in order to help you evolve and grow in life.
"People have often explained to me that they have connected to their soul's journey more and feel validated and comforted from hearing about their own unique energetic vibration through their Life Colors. They have often made important decisions in life based upon these sessions." -Titanya
The Life Color validates who you are at a fundamental level. For many, that is a very freeing feeling – knowing you were "born this way."
It gives you the confidence to embrace who you are and who you've been. Past event and life choices come into clearer focus. Your path makes more sense.
And just as importantly, you now have a blueprint and map for your future.
You know who you are and why you do what you do.
Align with your life color – your true self – and you are on your way to creating an exciting future full of abundance, purpose, and joy!
---
Synchronizing with the Planet's Life Color – Interview with Titanya
---
Ready To Live In Joy & Harmony?
Purchase Your Life Color Reading Here
"Dear Titanya, thank you, thank you, thank you! Your life color reading was spot – on – accurate. It spoke to me profoundly and helped me see myself and appreciate myself again. It brought me a lot of joy and clarity. Wow, what a gift to be seen! I was blown away!"
~ J. Folger, Energy Medicine Practitioner
Life Color Reading Experience with Titanya over Zoom
"I found it really profound and it changed my life. That was two years ago." -Odette B.
Life Color Readings are Done with Titanya via Zoom
Each Zoom session is 2 hours long. Paid in advance.
Once your payment is received, Titanya will send you an email requesting a photo and video clip and she will schedule your session to fit a date and time that works for both of you. No worries if you live outside the USA; Titanya has done Life Color Readings for people all over the world!
Titanya works with your energy for a few days prior to the reading to identify your colors. Afterwards, she will compile self-care notes for you and send you a recording.
Titanya will give you personal Eden Energy Medicine techniques to enhance your own personal Life Color.
She may also weave into the reading, information about your Sensory Systems and Five Elements. In this way it becomes a complete assessment about your own Unique Self. After the reading, she sends your recording that you can listen to over and over again, your personal self-care notes relating to your color vibration.
*If you have a loved one at home, she tells you about their colors and will talk about Life Color energy between the family relationships.
Product Description
In this deeply revealing session, you will:
Learn about your Life-Colors and the Life-lessons they hold
Validate and Understand your Life Purpose
Understand your Life-patterns and Evaluate if they serve your highest potential
Justify your Life's Path to this point
Balance your Well Being with Personal Energy Exercises for your Life Colors
Identify the Challenges within Yourself and Your Relationships
Discover your Special gifts and how to use them
Create a Deeper sense of Self-love with a Higher Vibration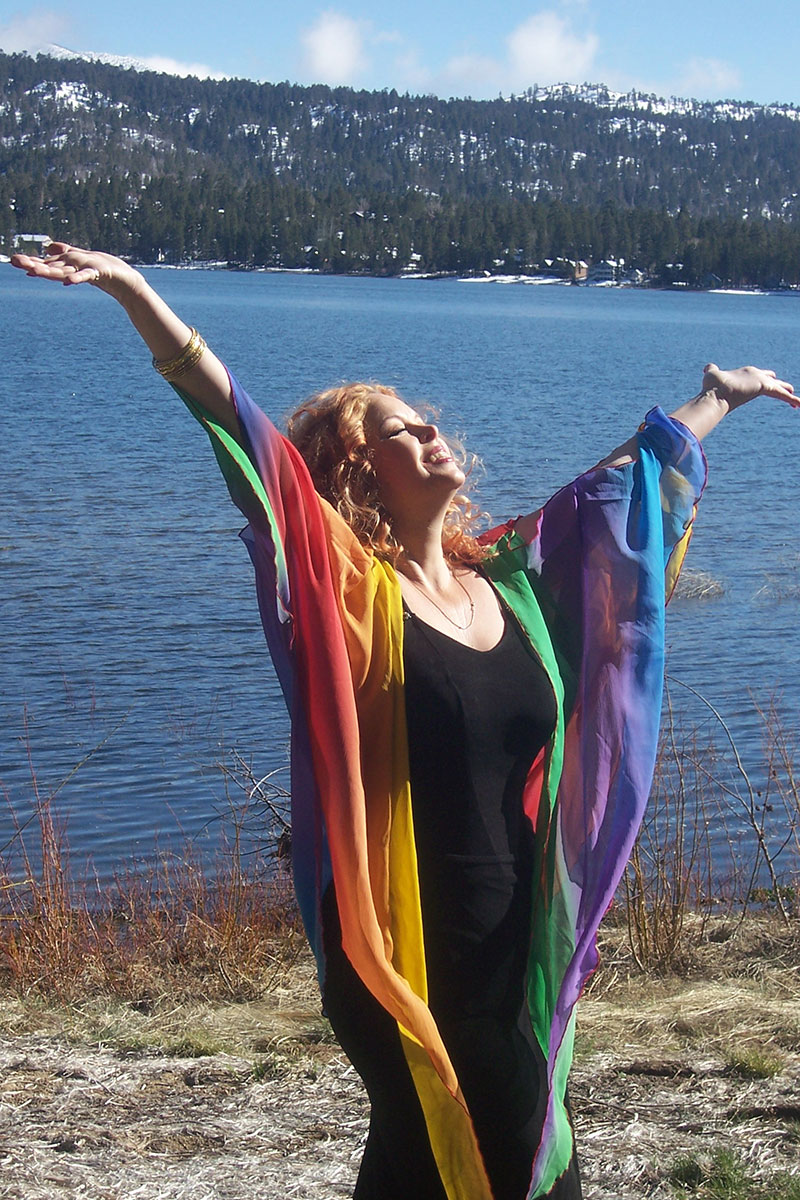 Purchasing a Life Color reading with Titanya was one of the best gift I have ever bought myself. I would describe Titanya as a "Rainbow Bridge." My call with her brought me from wishing I could be more fabulous and feeling like I was not enough to being able to stand up and own my beauty and loving nature and to accept that I am perfect just the way I am. The way I see Myself has changed from drab to a sparkly rainbow. She also told me my element of fire/earth and she explained clearly about color energy on Earth. The best part is that I now give Myself permission to do all the things I love and dreamed of.
-Dorothy DS
Listen to Titanya on the Radio: Life Color Reading Interview with Anne Deatly on VoiceAmerica.
https://energymedicinewoman.com/wp-content/uploads/2015/04/Titanya-on-the-Radio.mp3
Learn About Planetary Life Colors of the Present Time
As we have an electromagnetic field around our body (our Aura), the Earth has one around it too. It goes through the vibrations of Life Colors depending upon what we are learning about, as a global human race. The planet goes through its own lessons and reflections within our own lives. Titanya calls this period the Indigo Age. It started in 2016.
"After a Life Color Reading, people have often told me that it helped connect to their soul's journey and this has comforted them by hearing about their own unique energetic vibration. It usually makes a positive difference in their life and so it is so rewarding."
– Titanya Monique Dahlin
What do People Say about their Life Color Readings?
Titanya is a brilliant and masterful interpreter of the life colors. The reading she gave me was so nuanced, so accurate and so sensitive, that I felt she had truly touched the heart of who I am as a person. Titanya has a gift to help people heal through her ability to intuitively connect with a person's essence and then reflect it back to them through words. She is a healer through words, and I am in awe of her abilities. Even a year after my reading, if I find myself in a slump, I go back to her notes and I find myself feeling restored, inspired and radiant from reading it. I would recommend Titanya's readings to anyone who is fascinated by energy and has a desire to understand themselves better.
–E. Butler, Holistic Creative Coach. Northern California
I am so deeply grateful for the wonderful color reading. It was so affirming and reassuring and delightful! I feel a sense of sinking in more deeply to who I am happening; a subtle and peaceful slotting in that I am noticing with great reverence.
~ L Hefferman, School of Rock or Eden Method Certification Program student
"Titanya's life color reading transformed my life. I have a deeper clarity and appreciation for who I am. She guided me to see that what I thought were obstacles are actually opportunities to live a fuller life. She showed me my gifts! I feel more meaning and happiness and I am able to maintain those feelings thanks to the energy tools she taught me. I am so grateful!"
~ Tina, of Tony&Tina Vibrational Remedies
Wow! Words can't express how grateful I am for everything you have done for me & my family. You are such a blessing to this world Titanya and your gracious sharing of your wisdom, insights and love has touched my heart deeply. I can not express how much I LOVED our session. It gave me so much clarity, relief that all the conflicting parts in me are intentional and the session exceeded all my expectations. I felt so at peace during my sleep that night, very connected to the great power that surrounds us in and beyond this life. This knowledge is beyond helpful and anyone considering hiring you will be thrilled with the experience. I also want to say that you definitely don't charge enough for what you do!
Love & blessings, Melissa xx
I'm so happy, I now have more understanding about myself. I've dipped into astrology & readings and trances but you brought the right pieces to my puzzle. I will be forever grateful!
~ O. Baker– Certified Emotion & Body Code Practitioner & Reiki Master.