Life Color Aura Readings by Titanya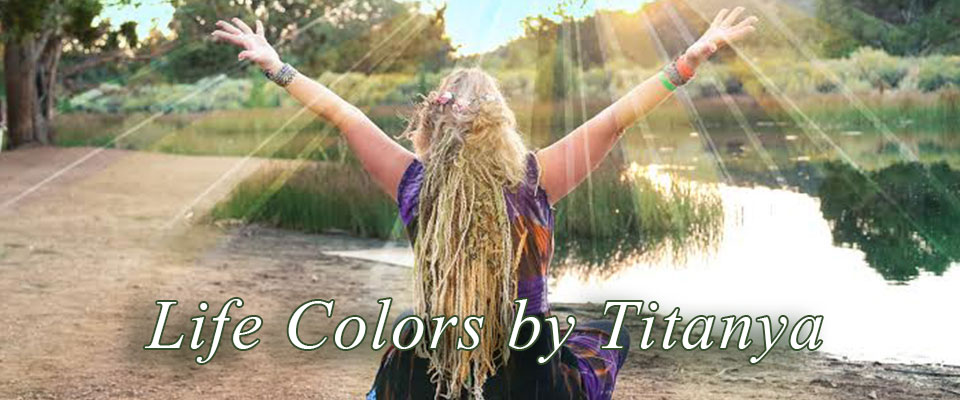 "Titanya Dahlin has, by far, the best understanding of the colors in auras… especially in Life Colors of anyone. I've personally witnessed the excitement that occurs after Titanya has completed a Life Color reading. It is such a thrill to have the mysteries of your vibrations (colors) revealed to you." ~ Donna Eden, Author of Energy Medicine
"Dear Titanya, thank you, thank you, thank you! Your life color reading was spot – on – accurate. It spoke to me profoundly and helped me see myself and appreciate myself again. It brought me a lot of joy and clarity. Wow, what a gift to be seen! I was blown away!"  J. Folger, Energy Medicine Practitioner
"Titanya's life color reading transformed my life. I have a deeper clarity and appreciation for who I am. She guided me to see that what I thought were obstacles are actually opportunities to live a fuller life. She showed me my gifts! I feel more meaning and happiness and I am able to maintain those feelings thanks to the energy tools she taught me. I am so grateful!"
Tina, of Tony&Tina Vibrational Remedies
Ready To Live In Joy & Harmony?
Reveal the Magic that is YOU!
Your Life-Colors Hold The Answer…
Life-Colors are your Energetic Fingerprint. Learning about your unique color signature reveals insights that will transform your life! We are all born with certain life lessons to overcome and this is reflected in your Life-Colors.  Thanks to Titanya's vast experience and deep intuitive abilities her Life-Color readings are one of the greatest gifts you can give yourself, or a loved one.
Product Description
Titanya is a third generational intuitive and healer, as her Mother is Holistic Health Pioneer Donna Eden. Donna trained and gave Titanya the gift for continuing the Life Color Readings, as she did not have time to sit with her students.  Titanya has been reading Life Colors for over 12 years and is in the process of compiling information for a book about these amazing life changing tools.  Donna learned from Nancy Tappee the 13 Life Colors (in the 1980's) and now Titanya have identified 136 Life colors to date!
In this deeply revealing session, you will:
Learn about your Life-Colors and the life-lessons they hold
Uncover your life purpose
Understand your life-patterns and evaluate if they serve your highest potential
Justify your Life's Path to this point
Discover if you are on the right path or not
Learn to use your energy to reach your full potential
Transform your life into a joyful and harmonious journey
Discover your special gifts and how to use them
Create a deeper sense of self-love
Understand and deepen the relationships in your life
Listen to Titanya on the Radio: Life Color Reading Interview with Anne Deatly on VoiceAmerica.

What is a Life Color?

The Life color is different than an Aura, in that the Aura is constantly changing from one moment to the next, depending on mood, environment, and people you meet, and the list goes on. The Life color sits behind the 5 other layers in the Aura, on the 6th field. There are 7 fields in the Aura.By the way, you will never get The Life Color on an Aura photograph; it doesn't go in that far. It will only show up in the Etheric Field.
The life color doesn't change throughout your life. You are born with it and you die with it. It determines the basic lessons and obstacles throughout your life time or lifetimes journeys. What are you meant to learn in this lifetime?
Every now and then, my Mother (Donna Eden) will see someone's life color change, due to such a deep heavy trauma that has shifted that person's whole being into becoming a different shade. The Life color reflects your soul's journey and it infiltrates all other systems (chakras, grid, 5 rhythms, aura, etc) in your energetic, physical and mental body.
You can only have One or Two colors in your Life Color energetic field. If there are more colors, than they are usually found on your Etheric Band or other Fields in your Aura. Titanya can identify where these colors sit, when having a reading with her. When colors sit on your different fields of energy, they reflect different aspects of your personality (mind, spirit, element, health) making you unique in your expression here on Earth.
If you want to know more about the descriptions of the colors, go here.
How it all began: Donna Eden has been able to "See and Feel" energy since she was a young girl. She came onto Life Colors in the mid 70's with a woman named Nancy Tappe. She went to study with Nancy, because she wanted to know about the colors that she was "seeing" around people.
Nancy Tappe was the woman who began this work and named them, Life Colors! She was the first to coin the phrase, The Indigo Children, way back in the 60's as well. Nancy Ann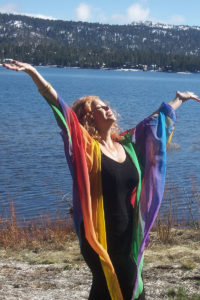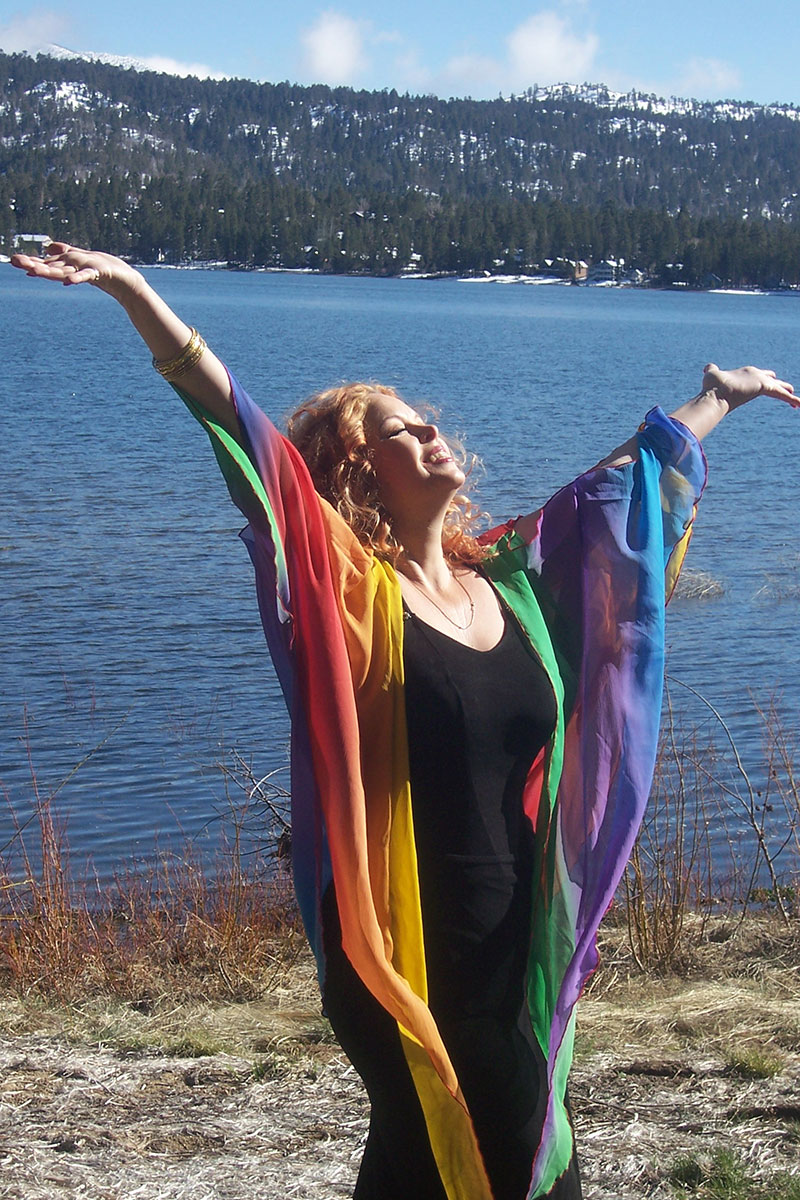 Tappe is unique in that she had Synesthesia, this means she tasted color! She was also a Yellow life color and Yellows usually doubt their own psychic intuitiveness and yet they are quite clairvoyant in their logical ways. When Titanya was a young girl, she met Nancy Ann Tappe, and she told to her life colors of Blue and Red. Titanya also has a Lavender Etheric Band.
For 30 years, Donna honored Nancy's color map of the 10 colors that she had interpreted. As Titanya began to learn the life colors, under her Mother's guidance, they both realized that not everyone can be the same color Blue or Violet or Green, and that's when she broke out of the box! They began "Seeing" colors of Turquoise, Purple and Chartreuse among many other colors. Donna and Titanya realized that they were "seeing, hearing, feeling, smelling" many more colors other than basic colors and why not?! As unique as a thumbprint, and as many colors as there are in the world; there are just as many individual colors in people. And thus, was born the Rainbow of Life Colors!
Planetary Life Colors and How They Affect Us
Titanya has been interpreting life colors since 2004. Falling into it, when there was not a lot of sources for the Rare Colors, she began using her "intuitive gifts" to sense, smell and hear the colors speak to her. When she was a young child, she has always had a generational gift for "Hands on Healing" but she also saw colors around people, too. She often asked her Mother, about what she was seeing and her mother would guide her. She naturally stopped her gift of "Seeing" on her first day of kindergarten because it was too difficult in a linear-logical world and she also didn't want to seem "weird". She opened up her "sight" after 2 near-death experiences. This usually happens when one touches "the other side".
Being around the Energy Medicine workshops, her "intuitive gifts" have come back in other ways. Her "feeling" has never left, but now her sense of smell and hearing has come back strong in her interpretations of the colors and in her healing sessions. Her popularity is in demand and is usually "backed up" months in advance.
You may want to buy Donna's Life Color CD, which has the basic 10 colors on it (see below). Blue, Violet (which is not Purple), Yellow, Green, Red, Tan, Indigo, Lavender, Orange, Crystal. Go to www.LearnEnergyMedicine.com
If you have something different than these colors, you may want to get a reading from Titanya.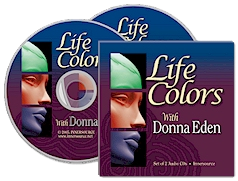 To buy the Life Color C.D (10 colors), go to www.LearnEnergyMedicine.com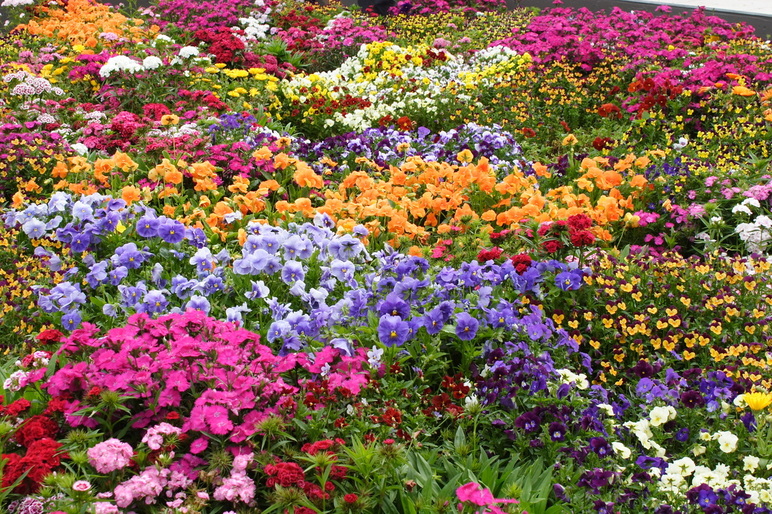 How It Works
Each Skype session is 2 hours long. Paid in advance.
Once we have received your payment, Titanya will send you an email requesting a photo of you and how you can schedule your session.
Titanya will record the session and give you Eden Energy Medicine techniques and personal exercises to enhance your own personal Life Color.  She will also weave into the reading, information about your Sensory Systems and Five Elements, for in this way it becomes a complete assessment about your own individual self. Every now and then, if you have a loved one at home, she will have them come into the Skype Session and talk about the individual Life Color energy between the family relationships.
Learn More About Titanya's Life Color Reading Program and Book Your Session!
What some of her clients have to say…
Titanya is a brilliant and masterful interpreter of the life colors. The reading she gave me was so nuanced, so accurate and so sensitive, that I felt she had truly touched the heart of who I am as a person. Titanya has a gift to help people heal through her ability to intuitively connect with a person's essence and then reflect it back to them through words. She is a healer through words, and I am in awe of her abilities. Even a year after my reading, if I find myself in a slump, I go back to her notes and I find myself feeling restored, inspired and radiant from reading it. I would recommend Titanya's readings to anyone who is fascinated by energy and has a desire to understand themselves better. 
E. Butler, Holistic Creative Coach. N. California
"People have often explained to me that they have connected to their soul's journey, feel comforted by who they are by hearing about their own unique energetic vibration through their Life Colors. They have often made important decisions in life based upon these sessions and their world has made a positive difference" – Titanya Monique Dahlin